We are the right mix of competitive pricing, production know how and extensive experience. We plan accordingly at all times, make decisions with purpose, and follow through on our promise.
We are a general contractor specializing in transportation and other construction projects with expertise in earthwork, concrete paving, bridge construction, underground utilities, site development, and flood control/channel shaping.
We are qualified to work with in Arkansas, Illinois, Iowa, Kansas and Missouri. As our vast project portfolio demonstrates, we have extensive experience with departments of transportation, other government entities and private developers, and we are ready to build your next project.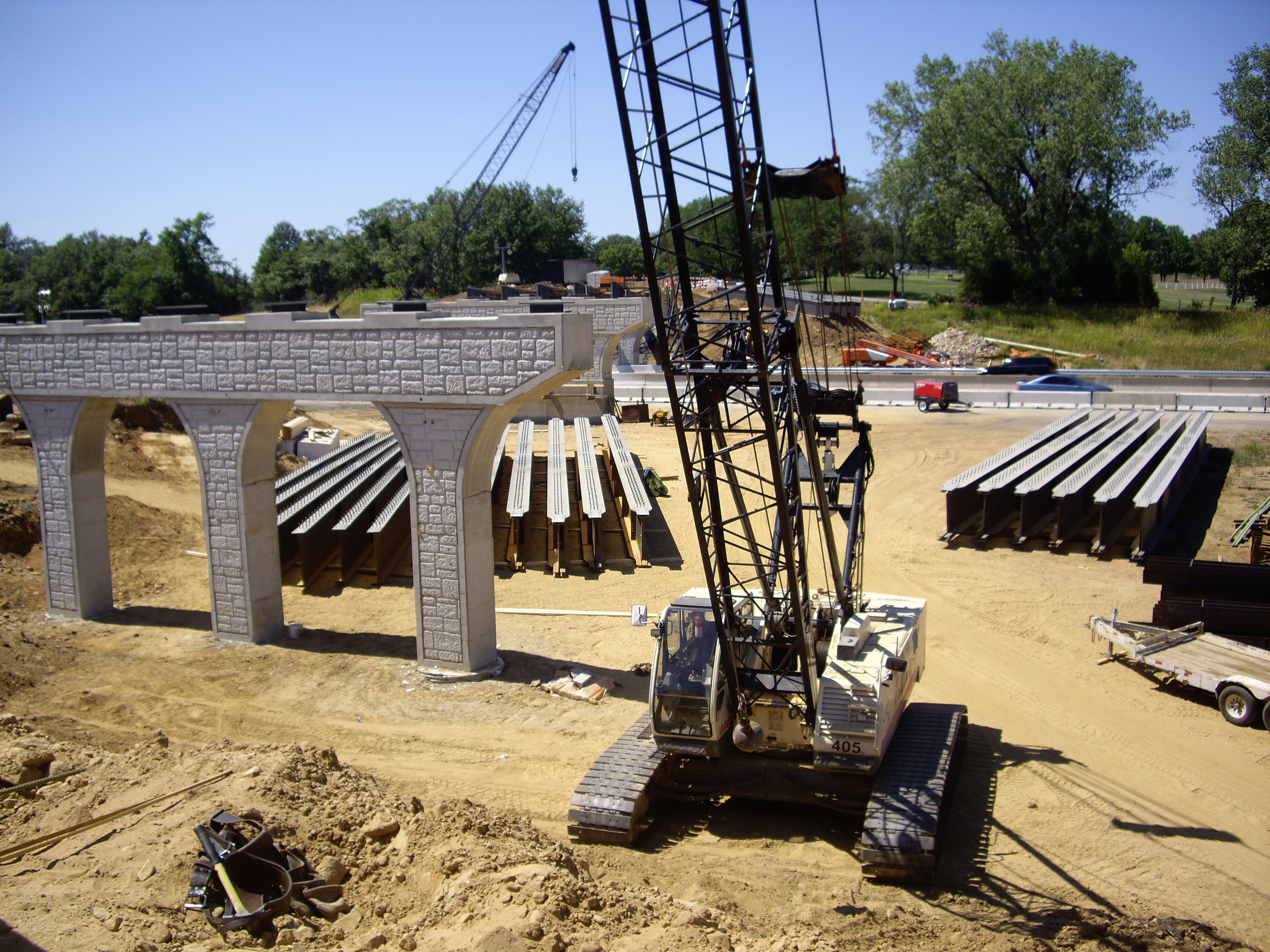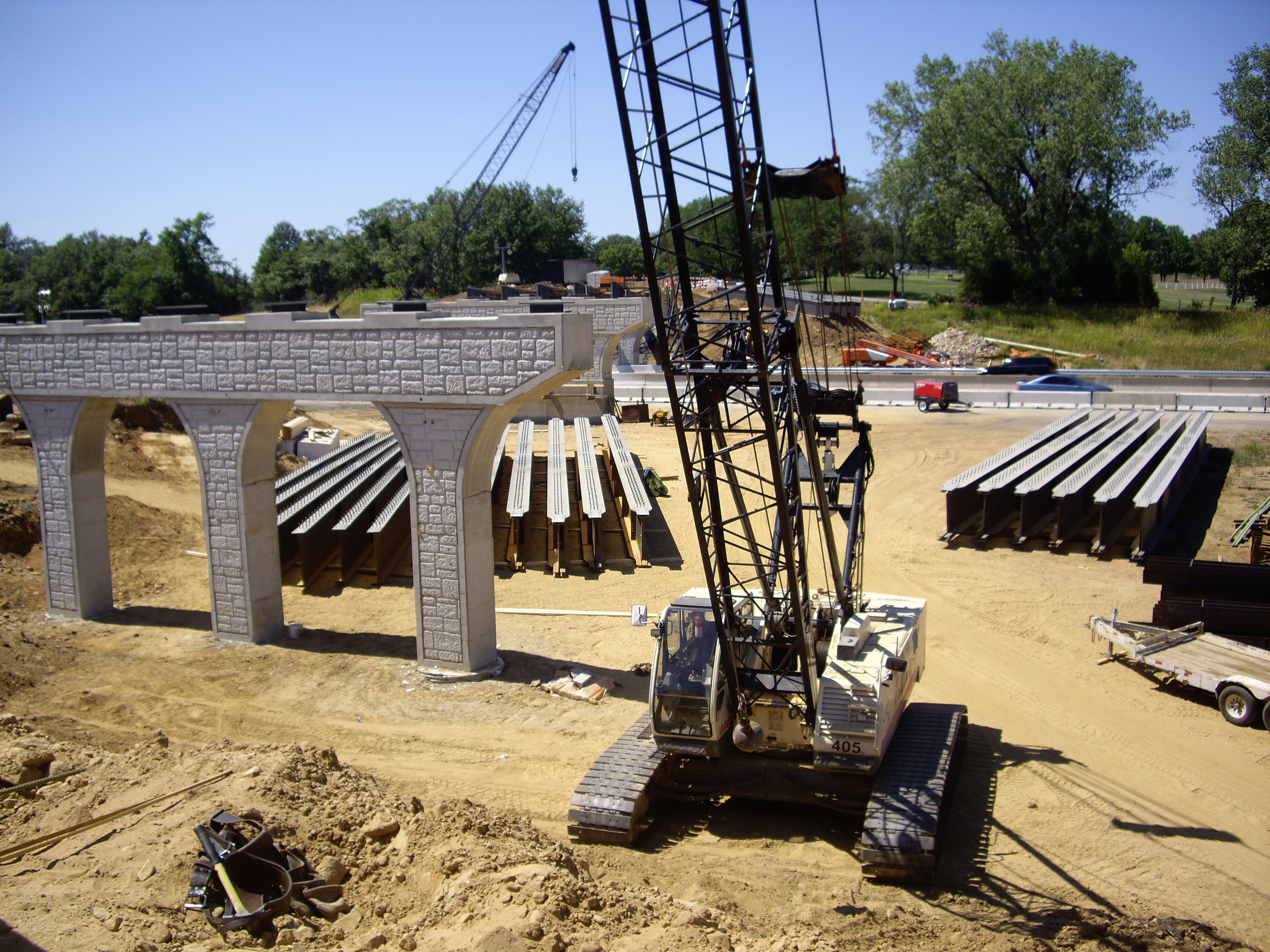 We are proud to build and improve the Midwest's transportation infrastructure by taking on projects that make a difference — by improving travel times, decreasing congestion, enhancing safety, creating jobs and strengthening area economies by supplying new or improved travel options. We specialize in…
Earthwork
We know how to strategically move our heavy equipment to lay the groundwork for a project, whether it is large or small. Our inventory of complete earthmoving spreads gives us the ability to move 25,000 cubic yards of earth per day.
Underground Utilities
Although out of sight, underground work requires the same attention to detail as if it were before the eye. We are experienced in storm and sanitary sewer installation as well as water and electrical line installation.  We recognize the value of doing things right from the bottom up.
Bridge and Structure
We have a team of competent and highly qualified employees capable of all aspects of span bridge and reinforced box construction. We are experienced in temporary shoring, excavation, pile driving, substructure concrete, precast and steel span girder erection, superstructure concrete complete with cast in place and precast form work. We pride ourselves on delivering a quality product under the most demanding conditions and schedules
Concrete Paving
Concrete paving offers a versatile, strong and durable solution to meet the transportation needs for project owners and we are well-equipped with both the manpower and machinery necessary to effectively implement this solution.
Transportation Projects and Photos
More than two decades worth of experience in this industry has afforded us the opportunity to take on many challenging, interesting and rewarding construction projects. Whether we are developing a site for a public school or implementing solutions to reduce flooding in metro areas, we use our wealth of knowledge to follow through on our promise. We have expertise in…
Site Development
We know that every successful project begins with a solid foundation and our skilled team knows how to best unite all the pieces for a final build that exceeds expectations.
We are experienced in all aspects of site development including:  utilizing our equipment and technology to maximize useable land area; properly installing underground utilities; mitigating environmental issues; paving the site to allow proper access for current demand and future growth – all of which results in a stable and secure site for your project.
Flood Control & Channel Improvement
We have partnered with the US Army Corps of Engineers and other government entities on many projects to address various waterway issues from flood concerns to channel improvements; such projects come with a wide range of specialized requirements which require diligent planning and the utmost conscientiousness through all project stages
Other Construction Projects and Photos
Phillips Hardy Inc. considers no phase of operation or administration to be of greater importance than providing a safe workplace for our employees, and so we have developed and implemented a mandatory Safety Program which includes training, reporting, and oversight. We recognize that success on the job site is a direct result of the efforts of our team and nothing is more important than keeping them safe. To ensure the safety of our employees, we have designated Dwayne Kennedy as Safety Manager to oversee safety training and procedure.
At Phillips Hardy, SAFETY is our R-O-U-T-I-N-E:
Reporting
Observation Cards
Utility Awareness
Tool Inspections
Injury Prevention
Near-Miss Education
Equipment Protection
Lee Hardy, President
By incorporating these practices into our daily ROUTINE – we ensure a safe workplace for everyone.

Key components to our Safety Program include:
Safety Observation Program
As a part of our comprehensive Safety Program, we offer incentives for our superintendents and field employees through a Safety Observation Program with the goal of instilling a safety awareness throughout our team with zero injuries, zero equipment or property damage and zero utility incidents.
Toolbox Talks and Daily Flex & Stretch
We utilize periodic Toolbox Talks on our job sites as an avenue to remind employees of proper safety procedures, discuss safety issues specific to the job site they're working on, and to share good practice tips amongst the crew and to address any safety concerns.
Regular inspection and oversight
Jobsite safety inspections occur at routine intervals and a company Safety Committee meets regularly to review findings and mitigate any potential safety concerns.
Annual Safety Meeting and Training
Each year, foremen and superintendents meet with the company Safety Manager and owners discuss safety topics, reflect on past performance, and review best safety practices.
Job Specific Safety Plan
Each project is different and can present new safety challenges. To ensure we are prepared to complete a project safely, we develop a job-specific safety plan which complies with not only contract-specific safety requirements but OSHA guidelines as well.
Helping our customers maximize their profits begins early in the project – long before a bucket of dirt is moved. We know that to deliver projects on time and on budget, we must leverage our expertise and offer innovative solutions in order to provide added value to our customers. We consult with project owners, engineers, subcontractors and suppliers to evaluate the original plan and offer suggestions that may save time and money.
An example of such innovation is featured in our work on the Missouri Department of Transportation's (MoDOT) Route 470 Project in Jackson County, MO. Read more about how we were able to deliver innovation to bridge infrastructure with Helix Micro Rebar here.
Jason Stastny, Project Manager
If you have plans you would like us to evaluate, please contact us. We've been doing this for years, and we are confident we can help you.